How to Choose the Best Mobility Scooter?
A mobility scooter is a medical device that lets people with mobility impairment move freely. There are different types and models of mobility scooters available today that you can choose from.
Picking the best mobility scooter should not be hard. You just need to know what you want, why you need it, and how the mobility scooter options meet your needs.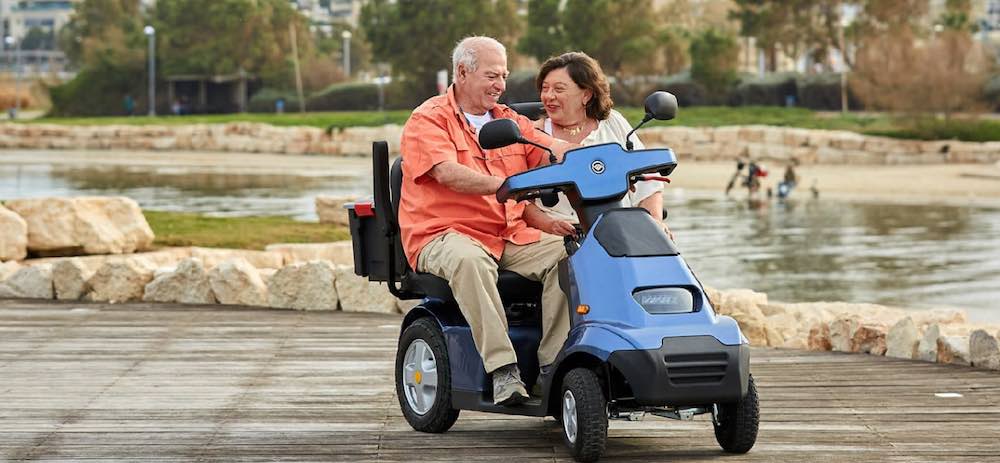 Tips on Choosing the Perfect Scooter
You can always ask for an occupational therapist's opinion for tips before buying a mobility scooter. Or you can also ask staff from a mobility shop. But we also created a guide you can follow before purchasing a scooter.
Here are some tips on how to choose the right mobility for you.
Primary Use
If you are going to use the scooter indoors, you would like to consider a three-wheel scooter that will let you maneuver it easily around the corners. But if you prefer a four-wheel mobility scooter, choose a model with a tighter turning radius and smaller wheels. You also need to measure the doorways at home to make sure that the scooter would fit through. Always remember that you might lose up to two inches if you have a hinged door on the doorway.
If the mobility scooter is intended for outdoor use, a four-wheel mobility scooter is better because it can travel over rough terrain and speed bumps.
Fit
Making sure that you can sit comfortably on the scooter is very essential. A scooter that fits well makes it safer for the user. Find out the weight capacity of the mobility scooter to ensure that it can support your weight. You can visit your local dealer and ask for a test drive with different brands and models before purchasing one.
Seating
If you plan to use the scooter most of the day, having a comfortable and well-padded seat is also essential. You could ask for a captain's seat because it offers the most support and comfort.
Portability
There are also mobility scooters designed for travelling. This type of scooter can easily fit in a car's trunk, and you can even bring it on a plane. A portable mobility scooter can be easily dissembled or folded. But make sure that you pay attention to the weight capacity because it isn't as sturdy as regular mobility scooters.
Types of Mobility Scooters
We briefly discussed the mobility scooters for travel above, but there are also other types of mobility scooters like outdoor scooters, folding boot scooters, and heavier type ones.
Let us now discuss the different functions of the different kinds of mobility scooters.
Mobility Scooters for Outdoors
This type of mobility scooters is used to travel in shopping centres and pavements. If you live in a place where shopping centres are accessible through pavements, then this is the right one for you.
This type of scooters is lighter, cheaper and smaller compared to the other types. It comes in three, four and five wheels.
Folding Boot Scooters
Folding boot scooters are small scooters you can only use on pavements that can fit at the back of your car's trunk. If you are always on the road, and you need to take a mobility scooter, then boot scooters are perfect for you.
Boot scooters have two types, folding scooters and dismantling scooters. Folding scooters are like trolley, and they are also perfect for air travel. On the other hand, dismantling scooters are composed of four to five sections that can be taken apart when travelling.
Although these scooters are portable, they are still heavy to lift. So you would need help in lifting it in and out of your car whenever you take it with you.
Sturdy and Heavy Mobility Scooters
This type of mobility scooters is larger and heavier than average mobility scooters. You can take them anywhere, and they are pretty fast at 12 km/h. This scooter can run up to 40 km since they have bigger and powerful batteries. They also have rear and front lights, hazard lights, rear-view mirror, horn and breaks. Heavy mobility scooters provide a more comfortable ride to their users.
Storing Your Mobility Scooter
Aside from the specs and features, you should find a spot where you can keep your mobility scooter when it is not used.
Medium to large size models is heavy items that should be stored outside your house. You can store it in your shed or garage that has a plug so that you can charge the battery overnight.